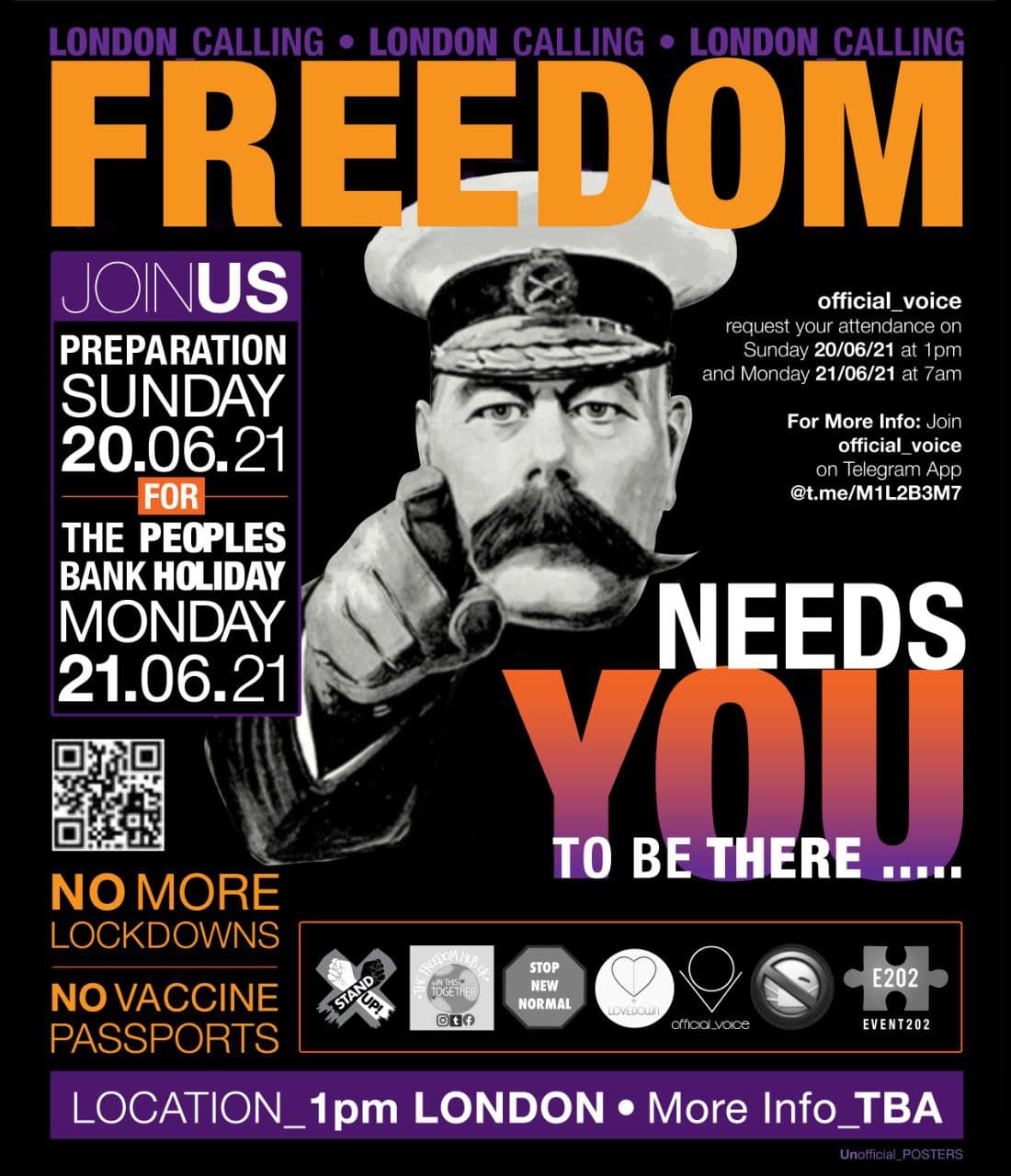 The People's Bank Holiday Weekend – 19-21 June
62
62 people viewed this event.
19 – 21 June: The People's Bank Holiday Weekend.
On Saturday 19 June, 500-1000 amazing children will have their voices heard whilst marching the streets of London.
On Sunday 20 June, 100,000+ dedicated people, opposed to vaccine passports and lockdown restrictions will work the biggest outreach project to ever hit the streets of Britain. This outreach march will start at 1pm in South London and thereafter join Lovedown [Shepherds Bush] for debriefing, refreshments, and rest.
On Monday 21 June (THE PEOPLE'S BANK HOLIDAY) we will leave Hyde Park at 7am and head towards three locations to greet some of the most ardent lockdown and vaccine passport tyrants on their way to their place of unlawful dealings.
We will stay at these locations for as long as we deem necessary.