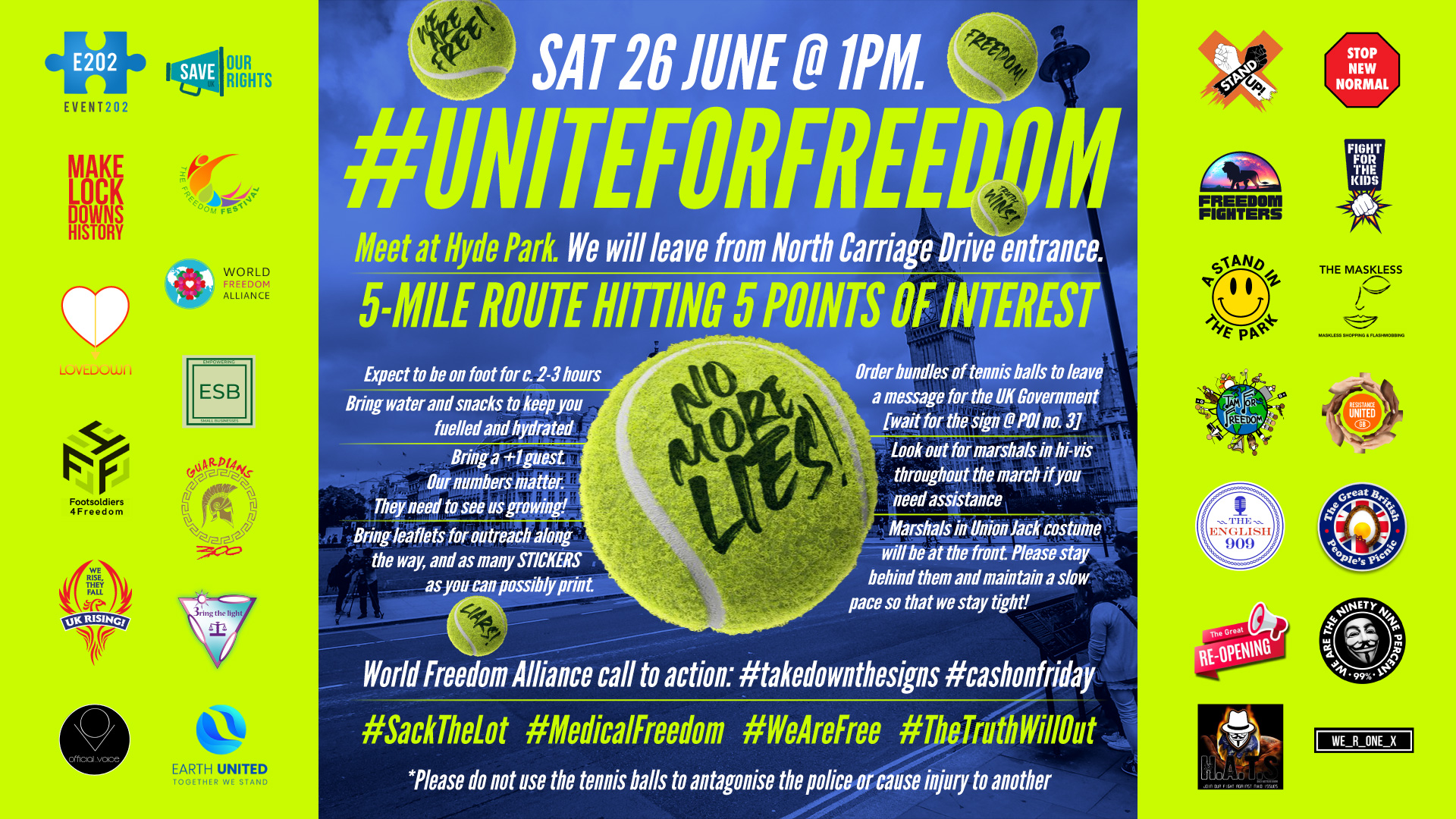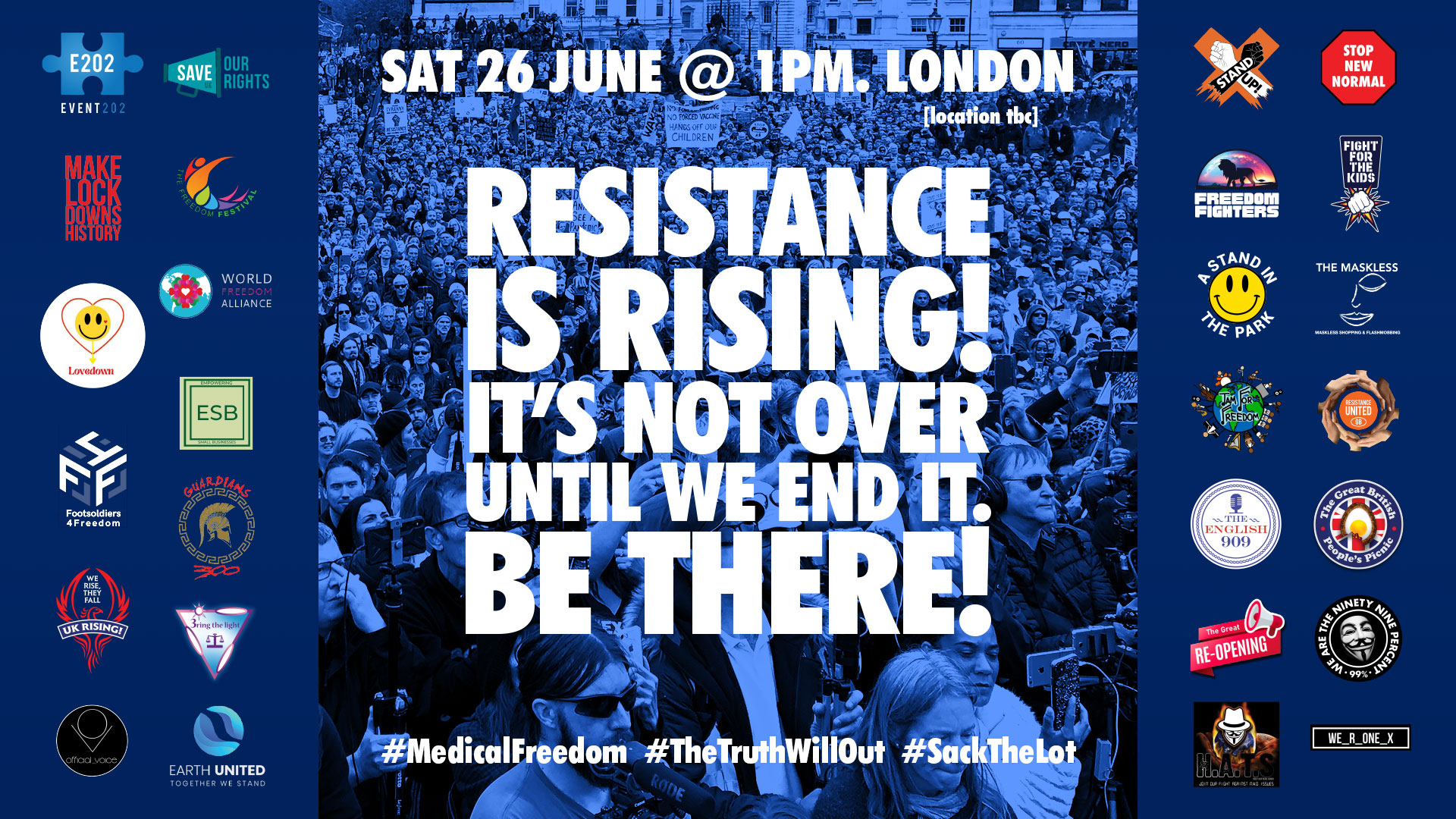 #UniteForFreedom
68
68 people viewed this event.
#UniteForFreedom
Sat 26 June @ 1pm.
Meet at Hyde Park. We will leave from North Carriage Drive entrance.
> 5-miles, hitting 5 points of interest
> Expect to be on foot for c. 2-3 hours
> Bring water and snacks to keep you fuelled and hydrated
> Bring a +1 guest. Our numbers matter. They need to see us growing!
> Bring leaflets for outreach along the way, and as many STICKERS as you can possibly print.
> Order bundles of tennis balls to leave a message for the UK Government [wait for the sign @ POI no. 3]> Look out for marshals in hi-vis throughout the march if you need assistance
> Marshals in Union Jack costume will be at the front. Please stay behind them and maintain a slow pace so that we stay tight!
World Freedom Alliance call to action: #takedownthesigns #cashonfriday
#SackTheLot #MedicalFreedom #WeAreFree #TheTruthWillOut
*Please do not use the tennis balls to antagonise the police or cause injury to another