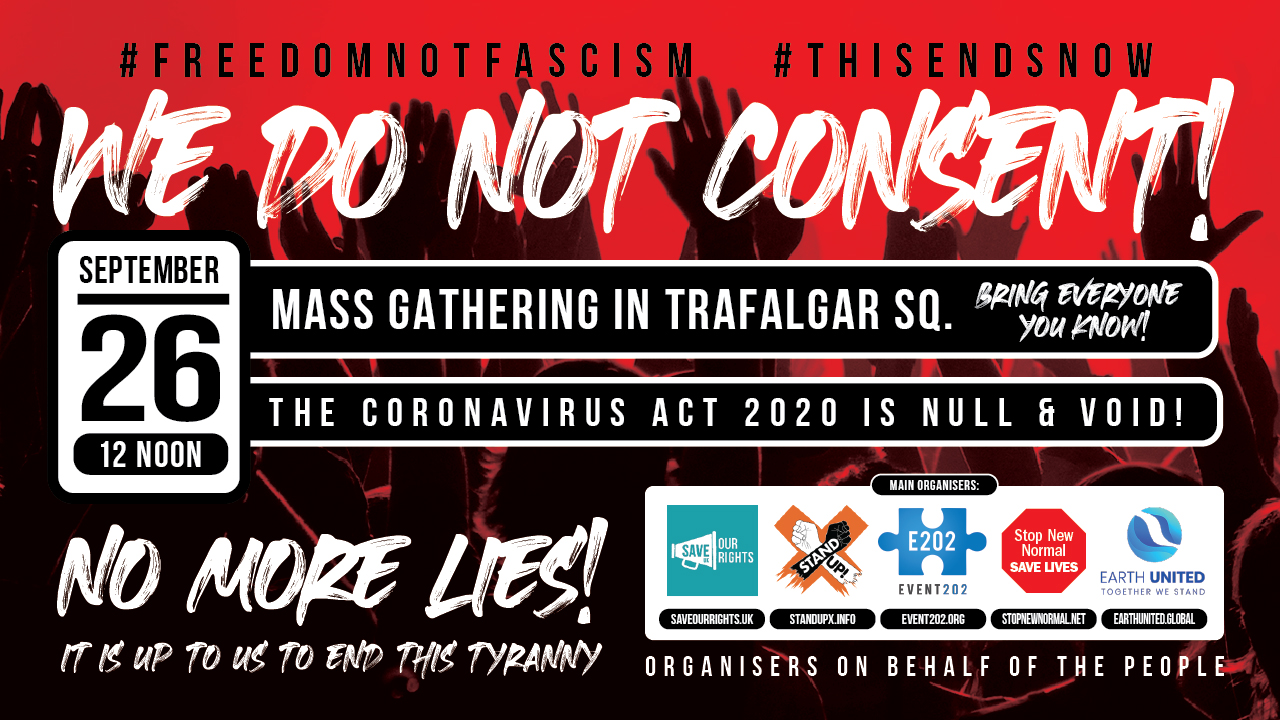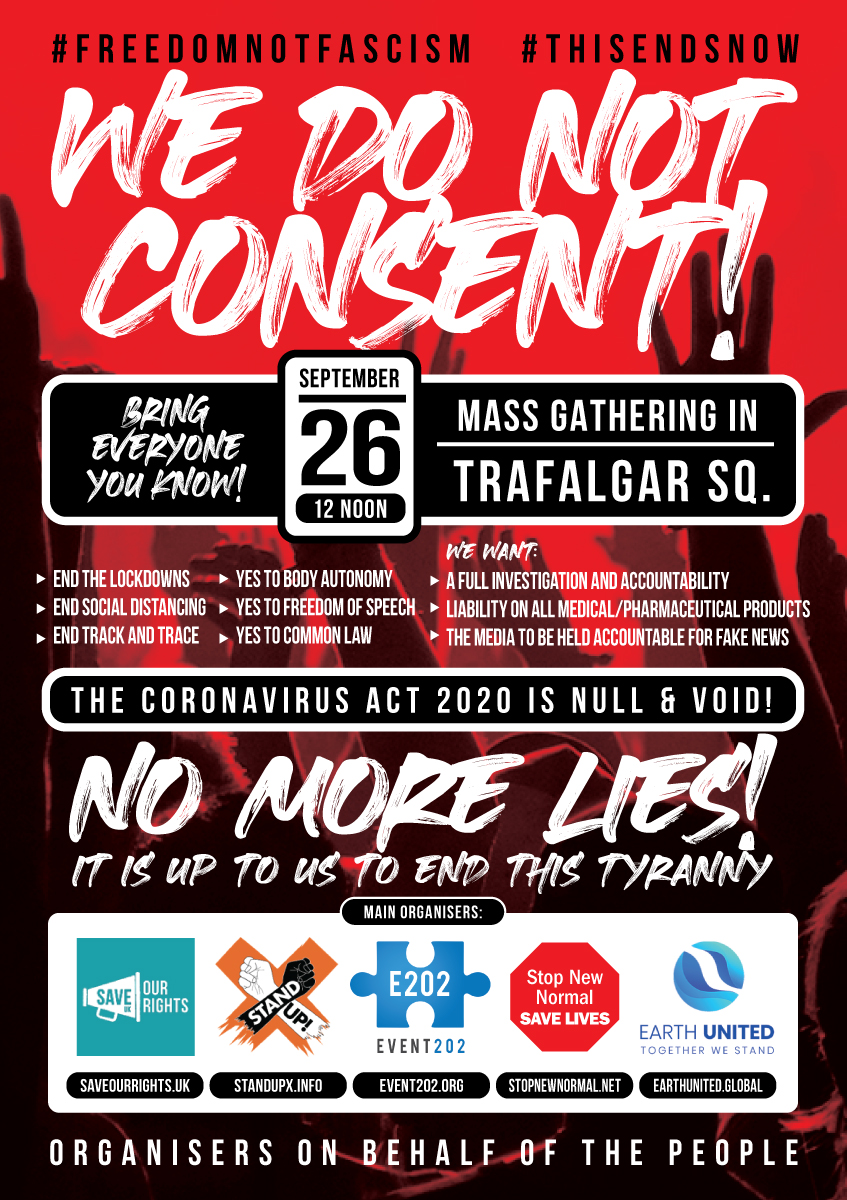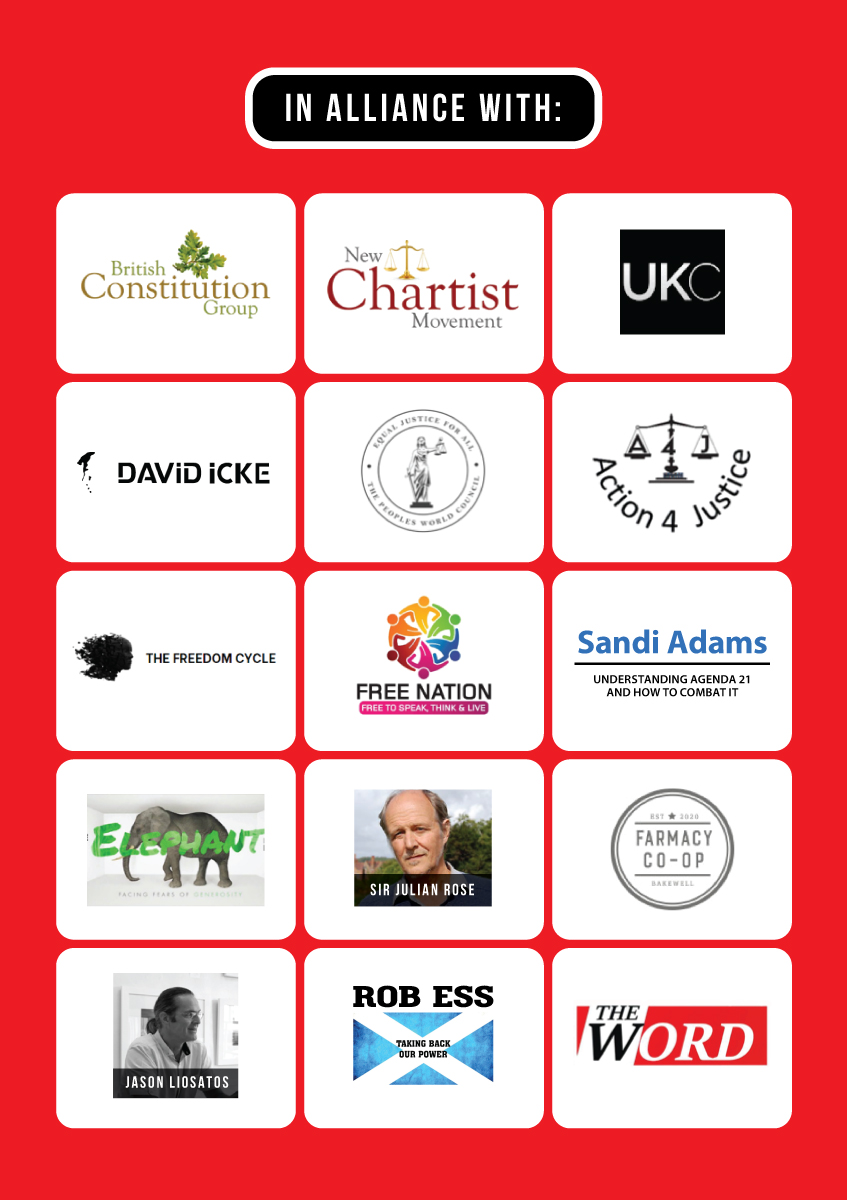 We Do Not Consent!
140
140 people viewed this event.
WE DO NOT CONSENT!
THE CORONAVIRUS ACT 2020 IS NULL & VOID!
Bring Everyone You Know!
Mass Gathering at Trafalgar Sq. September 26, 2020 @ 12 Noon
End the lockdowns
End social distancing
End track and trace
Yes to body autonomy
Yes to freedom of speech
Yes to common law
We Want:
A full investigation and accountability
Liability on all medical/pharmaceutical products
The media to be held accountable for fake news
No More Lies!
It is up to us to end this tyranny!
#FREEDOMNOTFASCISM #THISENDSNOW